Mrs. Rosie Gorena (Reading Ninja)
Email: rgorena@bisd.us
I chose to become a librarian because I love to read and promote the great authors that are able to captivate use with their gift of writing, I truly enjoy the opportunities my career offers me to interact with all the students and faculty at our school. I love my job!
- Rosie Gorena
---
Mrs. Stephanie Tarpey (Reading Hero)
Email: satarpey@bisd.us
Maybe I'm not Wonder Woman,but for Be A Superhero, Just Say No Day, I did get to dress like her. This is my seventh year as a Veterans Charger and I love working with the wonderful staff and students here. I have been a librarian for over 20 years and the part I enjoy the most about my job is the interaction with the students and promoting enthusiasm for reading. READING opens DOORS and the WORLD!
- Stephanie Tarpey
---
Ms. Tanya Ortiz (Reading Rocker)
Email: tortiz@bisd.us
I've always been very fond of reading. My job allows me to keep up with all current book titles and book trends. This knowledge allows me to help students become aware of all the great things they gain from reading a book!
- Tanya Ortiz
---
Ms. Luz Ortiz (Reading Fan)
Email: leortiz1@bisd.us



Powered by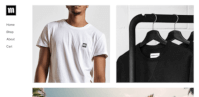 Create your own unique website with customizable templates.